Emilie Autumn pic spam, as promised, enjoy! I took the best photos of Emilie and Veronica, but I love Contessa and Maggie just as much even though they're not featured here.
Luvattu Emilie Autumn -kuvatulva, ihailkaa! Otin parhaat valokuvani Emiliestä ja Veronicasta, mutta rakastan Contessaa ja Maggieta aivan yhtä paljon, vaikka he eivät päätyneetkään kuvakoosteeseen.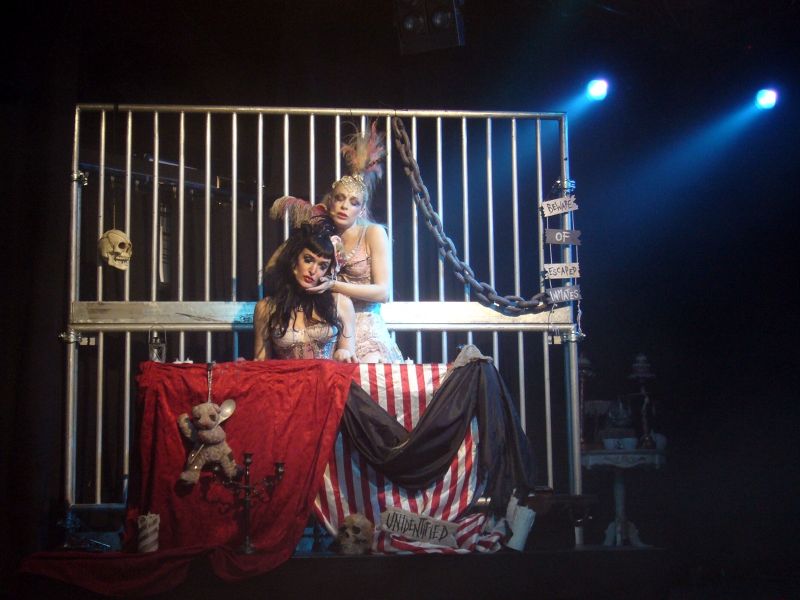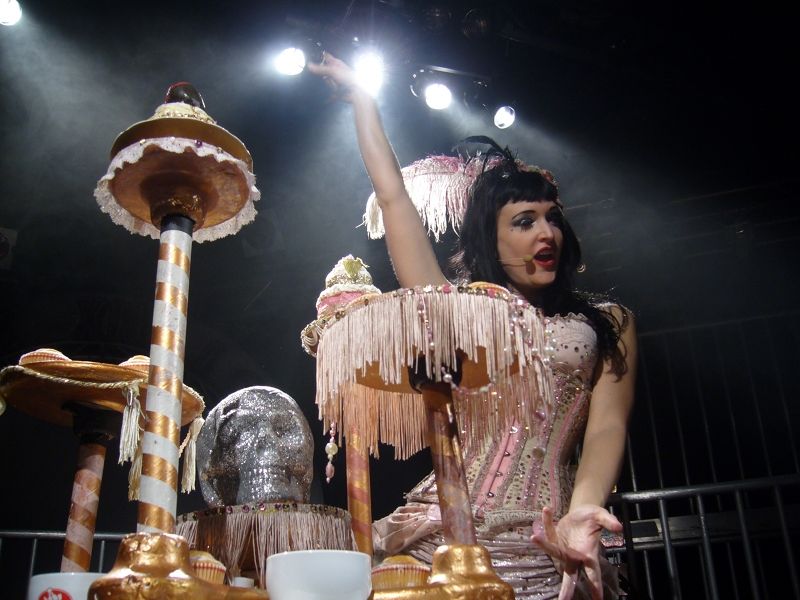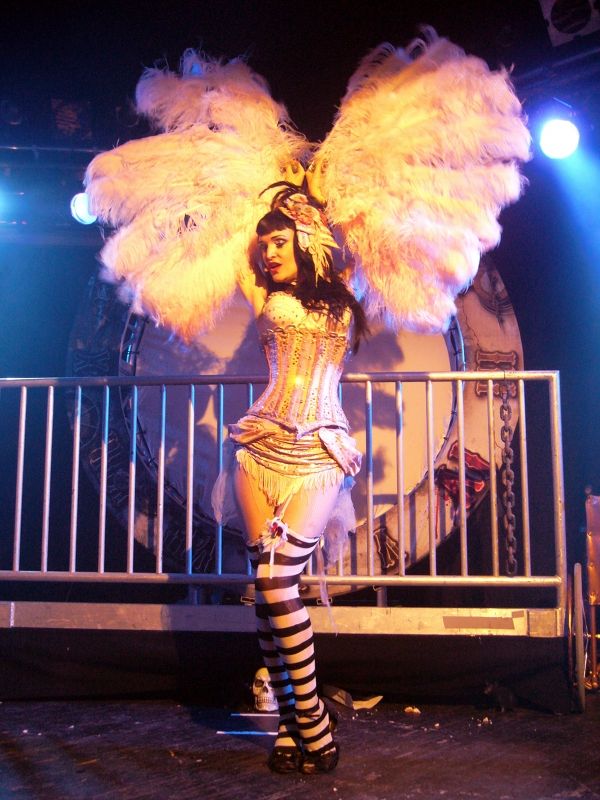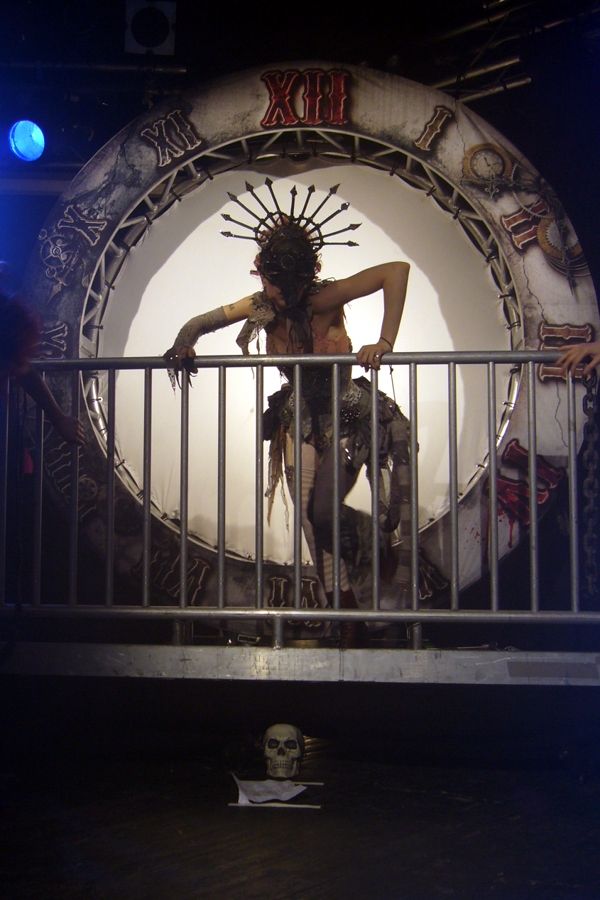 My VIP ticket also granted me an opportunity to get this:
VIP-lippuni tarjosi minulle mahdollisuuden tähän:
Herp derp
This, however, was the result of persistent waiting:
Tämä oli sen sijaan sinnikkään odottelun tulos: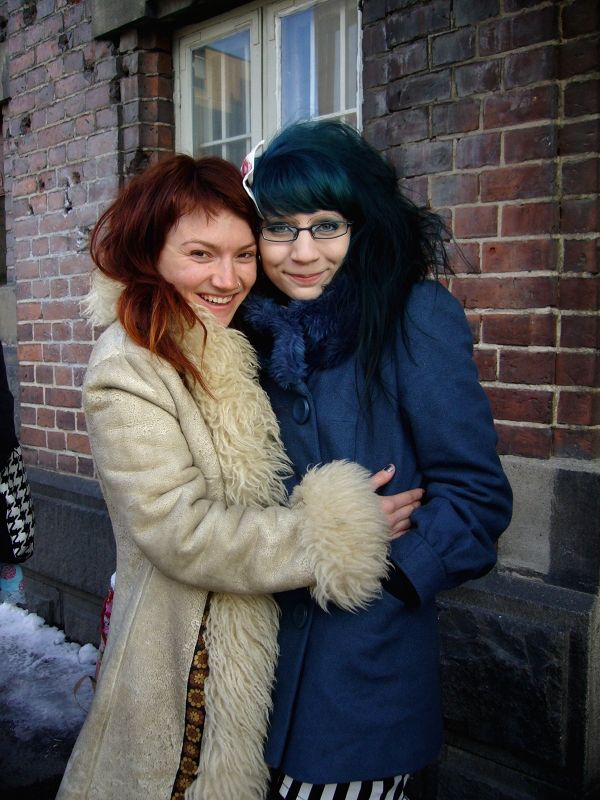 The lovely Maggie Maggots and I
If you're not familiar with Emilie Autumn, I recommend her album Opheliac. Her new record, Fight Like a Girl, will be released on the 24th of this month.
Jos et ole tutustunut Emilie Autumnin musiikkiin, suosittelen hänen Opheliac-albumiaan. Emilien uusi levy Fight Like a Girl ilmestyy tämän kuun 24. päivänä.