That is, time-travelling a few months back to April and Kikucon. The event itself wasn't spectacular, but how could I have skipped a perfect excuse for dressing up and going out in the middle of final exams?
Aikamatkustakaamme muutama kuukausi taaksepäin huhtikuuhun ja Kikuconiin. Tapahtuma itsessään ei ollut kovinkaan vaikuttava, mutta kuinka olisin voinut jättää väliin täydellisen tekosyyn koristautua ja lähteä ulos kesken loppukoekauden?
I washed and curled my caramel wig, and it turned out quite nice!
Pesin ja kiharsin karamellinvärisen peruukkini, josta tuli oikein nätti, vaikka itse sanonkin.
I bought the skeleton for the hat at a flea market and then decorated it with organza, roses and a bow.
Ostin hatun rungon kirppikseltä, ja koristelin sen organzalla, rusetilla ja ruusuilla.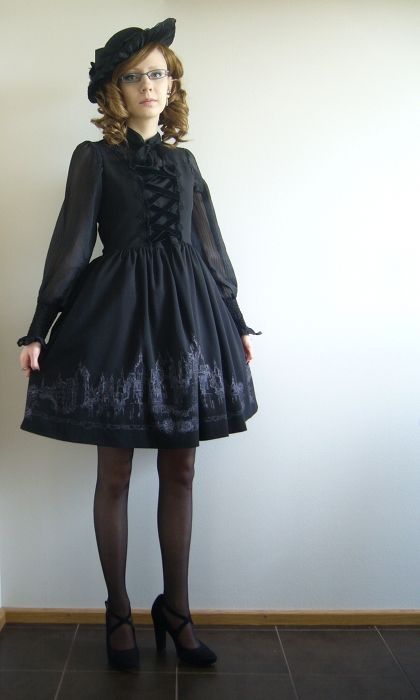 Hat: flea market, customised
Shirt: Seppälä
JSK: Moi-même-Moitié
Seamed tights: Seppälä
Shoes: Aleksi 13
Jewellery: Alchemy Gothic, vintage
Next update: London and holiday photos!
Seuraavana vuorossa Lontoo- ja lomakuvia!