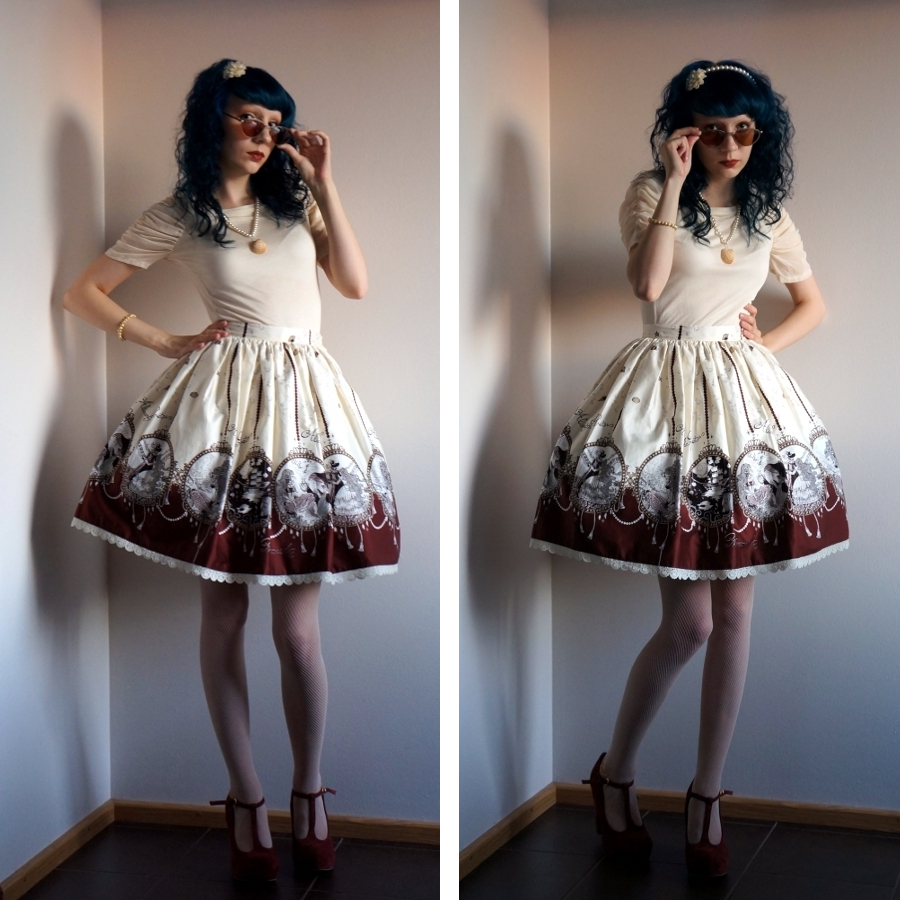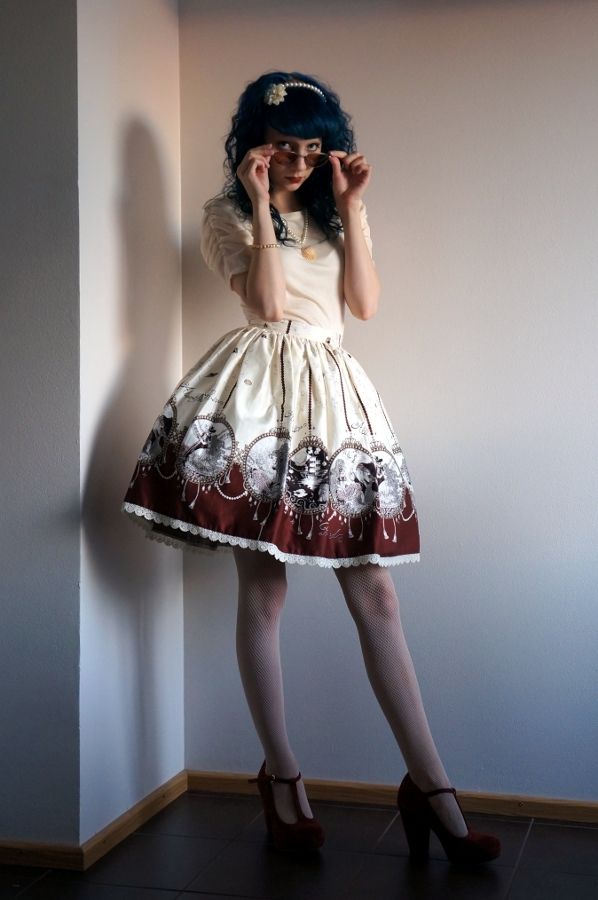 Shirt: Primark
Skirt: Alice and the Pirates
Shoes: Dinsko
A couple weeks weeks ago I wore this Melty Mermaid coord for Turku Night of the Arts, and fishnets were naturally (or ironically?) the number one mermaid accessory. The sunglasses, which have not been tested underwater yet, used to belong to my dad. I used nail polish as emergency glue to attach the seashell to the pearl chain, and the resulting necklace has now officially outlasted our properly glued sauna panels that fell from the ceiling and woke me up with a crash on one Sunday morning. Tell me again how cosmetics are utterly useless!
Pari viikkoa sitten pukeuduin sulaan merenneitoon Turun Taiteiden yötä varten. Verkkosukkahousut ovat luonnollisesti jokaisen aidon merenneidon ironinen asustevalinta. Aurinkolasit, joita en ole vielä testannut veden alla, ovat isäni vanhat. Kynsilakkasin kaulakorun simpukankuoreen koukun helminauhaa varten, ja hätävararatkaisuni osoittautui yllättävän kestäväksi, toisin kuin uuden saunamme putoavainen kattopaneeli, johon sentään oli käytetty ihan oikeaa liimaa. Kehtaavatkin väittää kosmetiikkaa turhaksi!