This month, I'm participating in my university's
One Dress One Month fundraiser
. I'll be wearing the same dress for the whole of February and posting pictures of the different outfits I come up with. All donations go to
Glasgow Women's Aid
, a voluntary organisation run by women that provides information, support and temporary refuge accommodation for women, children and young people who are experiencing domestic abuse. This, dear readers, is where I need your help. You can donate via PayPal or directly using a debit or credit card, and you don't need to be a UK resident! Please donate
here
. If you want to use PayPal, remember to select the sum in pounds. Then pick "I'm not a UK taxpayer" (unless you are, of course), and fill in the requested information. If you can spare a few pounds, a donation would be greatly appreciated! ♥
Tässä kuussa osallistun yliopistoni
One Dress One Month
-hyväntekeväisyystempaukseen. Pidän samaa mekkoa koko helmikuun, ja postaan kuvia asukokonaisuuksistani tähän blogiin. Lahjoitukset menevät suoraan
Glasgow Women's Aid
-vapaaehtoisjärjestölle, joka tarjoaa apua, neuvontaa ja väliaikaista majoitusta kotiväkivallasta kärsiville naisille, lapsille ja nuorille. Jos sinulta liikenee muutama ylimääräinen euro, mene
tälle sivulle
, klikkaa "Donate", valitse haluamasi summa ja täytä lomake. Voit tehdä lahjoituksen myös PayPalin kautta, kunhan valitset valuutaksi punnan ja klikkaat "I'm not a UK taxpayer". Apuasi arvostetaan kovasti! ♥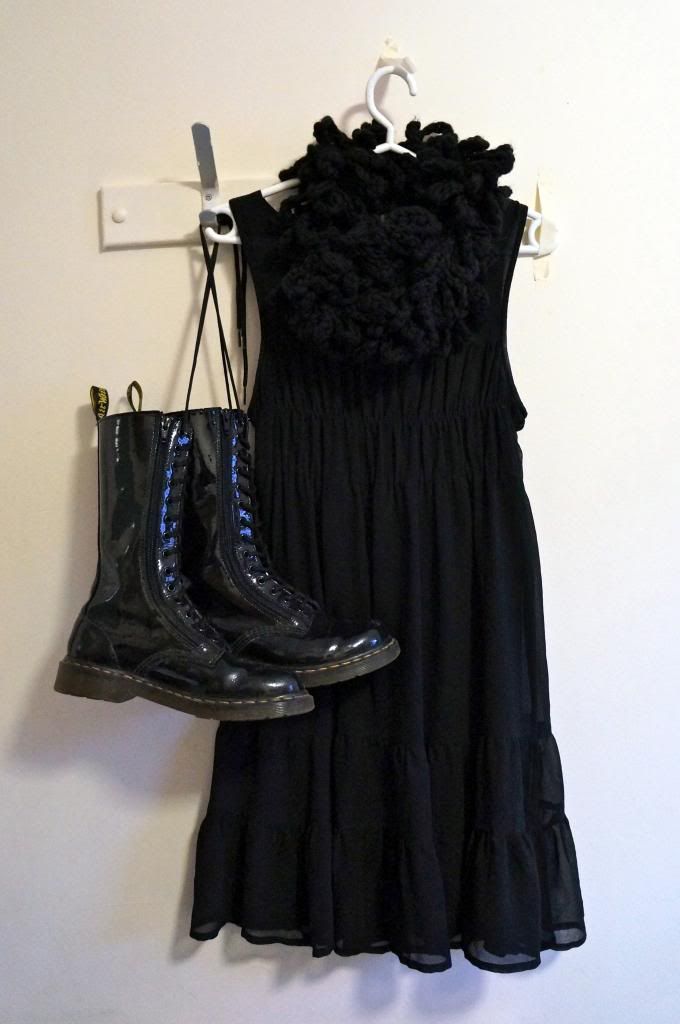 Picking
the dress
was surprisingly easy: the Vero Moda dress is versatile enough to adjust from casual to formal with a few accessories (it even works in lolita!), and black goes with everything. It has been one of my favourite dresses ever since I bought it last summer, and I hopefully won't hate it once February is over. Pictured above is my outfit for the One Dress One Month launch event on Friday. I tried to cheer up the outfit with turquoise and celeste details.
Mekon valitseminen oli yllättävän helppoa: Vero Modan mekkoni on monipuolinen, muuttuu arkisesta juhlavaksi muutamalla asusteella ja sopii jopa lolitaan, ja mustaan voi yhdistää mitä vain. Se on ollut lempileninkini siitä asti kun ostin sen viime kesänä, joskin pelkään helmikuun muuttavan mieleni vastakkaiseksi. Ylimmäisessä kuvassa on asuni One Dress One Month -kuukauden perjantaiseen avajaistapahtumaan. Pyrin piristämään asun mustuutta turkoosein yksityiskohdin.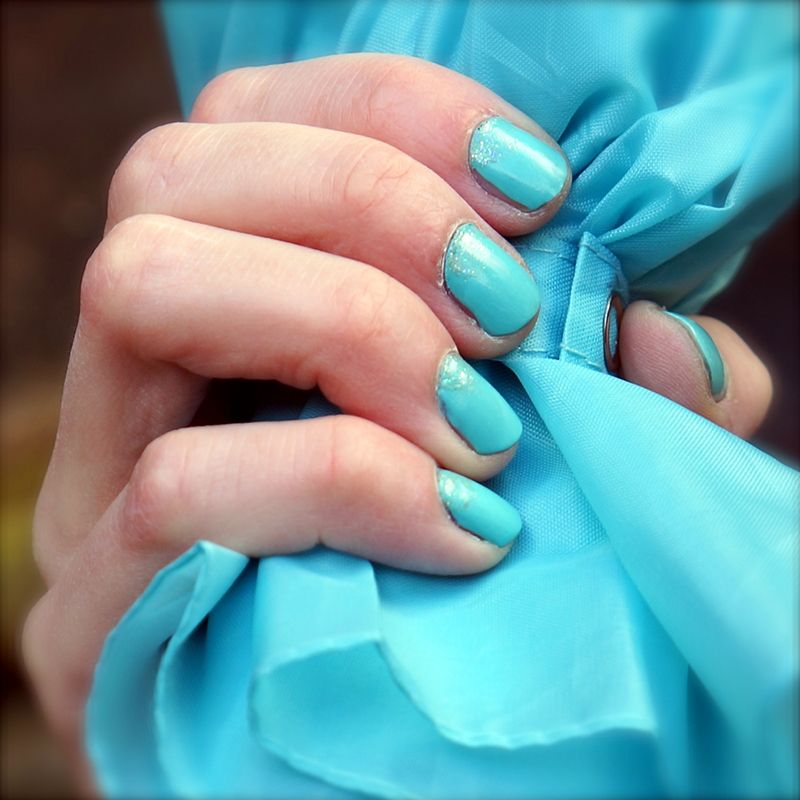 My weekend outfit wasn't as carefully planned: I stayed inside studying and didn't bother with dressing up, so I simply threw an 80s dressing gown, courtesy of my grandma, over the dress.
Viikonlopun asuni oli vähemmän suunniteltu: pysyttelin sisällä opiskelemassa vaivautumatta pukeutumaan, kiedoin vain isoäitini 80-luvulla ostaman aamutakin mekon ylle.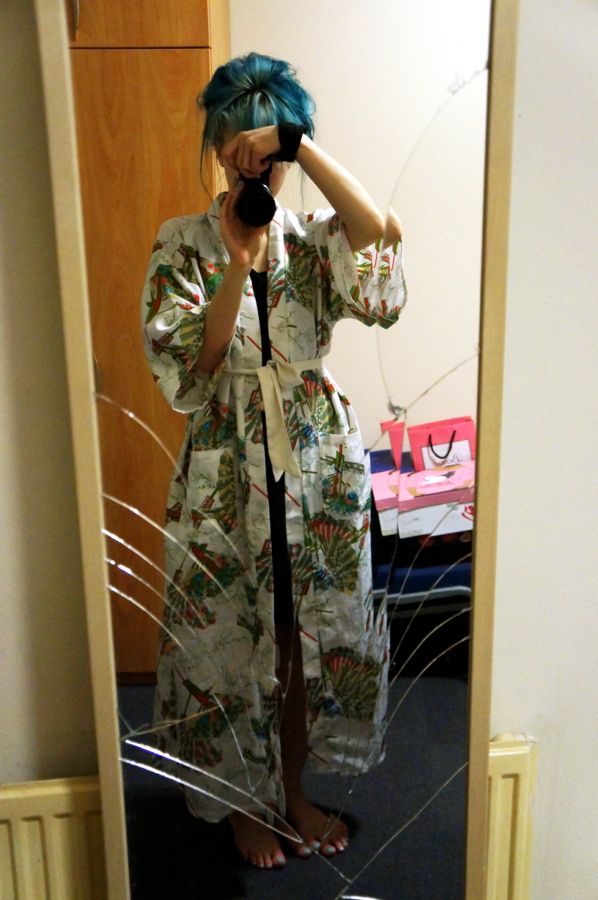 I don't have any extra toes, but I do need a new mirror.
Minulla ei ole ylimääräisiä varpaita, mutta uudelle peilille sen sijaan on tarvetta.